Corporate
---
Tax and Accounting Center Inc. (TaxAcctg Center-PH) is a duly registered Company with the Securities and Exchange Commission (SEC) and Bureau of Internal Revenue ( BIR) in 2011. The Founder Mr. Garry Pagaspas being an educator by heart saw the needs of small entrepreneurs in terms of upgrading themselves with the tax and accounting knowledge for their business advantage.
To ensure learning and proper application, we go beyond just giving the technical concepts on a classroom discussion but rather we share the team's experiences in dealing with various issues in the practice of accounting and related fields.
Brand & Logo
---
TaxAcctg Center-PH is an accessible center of every entrepreneur, accountant, student and anyone who wants to learn the concepts of the technical and practical side of the Accounting and Tax Practice in the Philippines.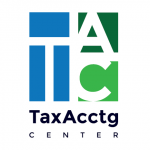 Our logo represents the doors and windows of TaxAcctg Center-PH that is open for everyone willing to learn with us.
In the center, our advocacy is just simple – LEARN.COMPLY.SAVE!
Management
---
Garry S. Pagaspas, CPA, LLB
President/CEO
Garry has been in active professional practice for almost 15 years – an academician as former college instructor/teacher in taxation and accounting in his Alma Mater (Asian Development Foundation College – Tacloban City, Leyte) and in some universities (Polytechnic University of the Philippines – Taguig Campus, and Mapua Institute of Technology – Makati City Campus), being with the tax division of a Makati City based law firm (Bernaldo Directo & Po Associates), the sister firm of Philippine correspondent firm (RS Bernaldo & Associates), being with the former correspondent firm in the Philippines of RSM International (Alas Oplas & Co., CPAs), and as a Managing Partner of his own firm, G. Pagaspas Partners & Co. CPAs, an independent member firm of Allinial Global International. He was likewise a former officer of professional organizations of Certified Public Accounts in the Philippines as Assistant Vice President – Professional Development of Philippine Institute of Certified Public Accountant (PICPA) – Cavite Chapter, and former Committee Chair, Taxation of Association of Certified Public Accountants in Public Practice (ACPAPP).
Garry has been widely exposed in tax practice dealing with ensuring tax compliance of local and foreign clients, para-legal works related to company registrations along with handling various corporate applications with government agencies, Philippine Visa matters as an accredited consultancy agent of Bureau of Immigration, and is a frequent resource speaker in seminars, trainings, and events related to his field of professional practice.
Cecile S. Maglunob, CPA
CFO/ VP – Operations
Cecile is a graduate of Bachelor of Science in Accountancy in University of the Philippines – Iloilo, and has been in active practice of profession for almost 10 years – being in the audit team of RG Manabat & Co., the Philippine member firm of KPMG International, being with Alas Oplas & Co. CPAs, former correspondent firm of RSM International, and as Audit Partner of G. Pagaspas Partners & Co. CPAs, an independent member firm of Allinial Global International.
Cecile is widely exposed to audit of local and foreign accounts across industries, accounting and financial reporting, handling internal audit consultancies, management consultancy, and is a frequent resource speakers of seminars and training in such fields.
Marie Joy Crebillo
Manager
Joy is a Bachelor of Science in Business Administration major in Human Resource Development and Management graduate of Polytechnic University of the Philippines – Taguig Campus and had been with the team for the past four years dealing with matters related to human resources, payroll, para-legal works on business entity registration in the Philippines, and handling the conduct of training and seminars.